"It's a rat, dammit!" A short comic of some fun crystal characters.
Bubblez is a highly sensitive mineral, living with his family in Undergroundia, of which his father is the king. That basically makes him a prince. Before he's ready to take over the throne he clearly needs to overcome some issues.
See the first draft on Instagram.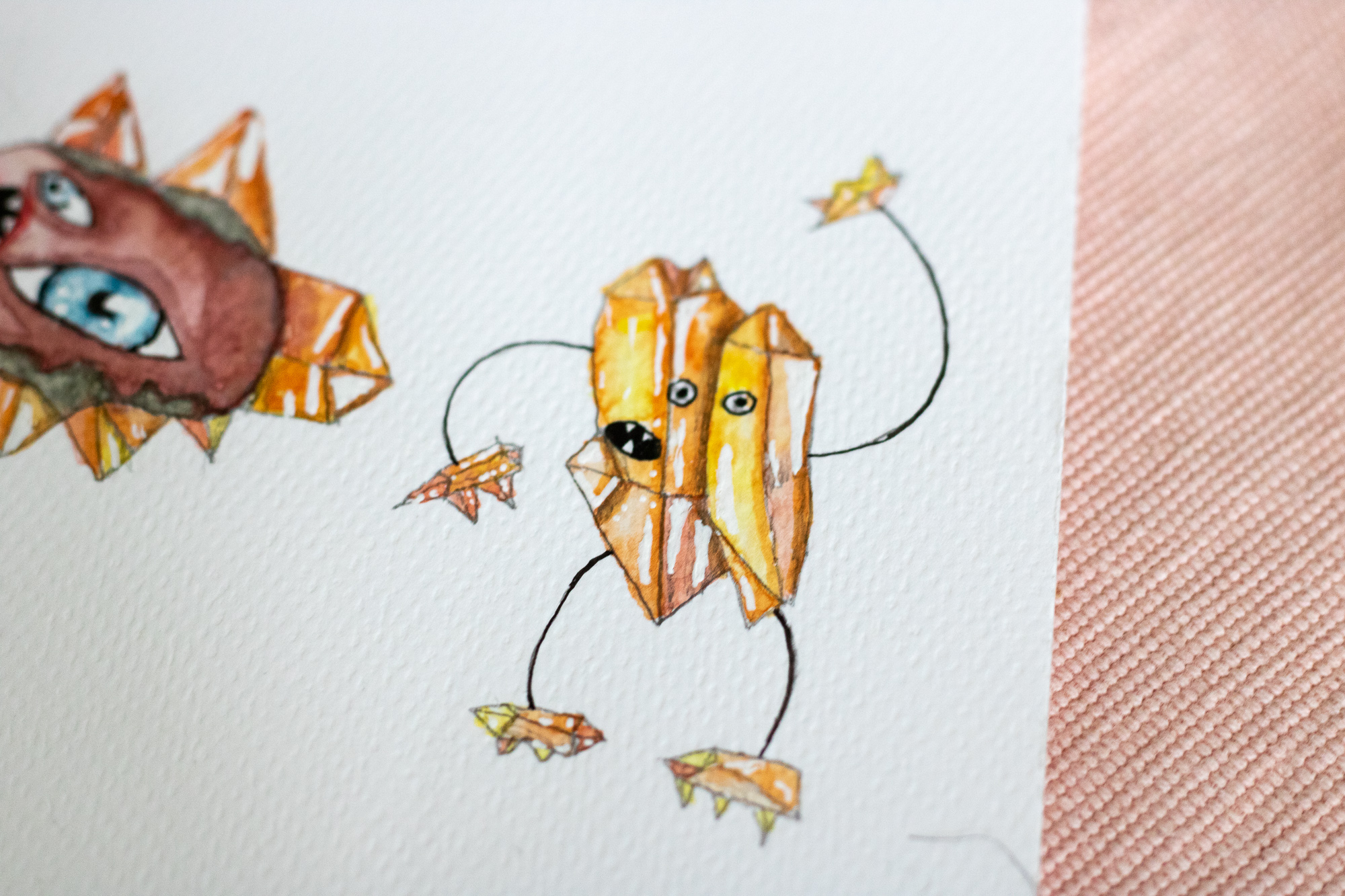 Media used: copic multiliner 0,5 mm, watercolor, white ink pen, metallic pen